This Copycat Chick fil A Mac and Cheese recipe seriously tastes just like the famous chicken fast food chain's original. Skip the drive through and try your hand at this!




If you love 5 cheese macaroni and cheese recipes, then you'll love this one no doubt. This tastes as close to the original recipe as possible.

Note that for this particular version, you will not place the mac and cheese into the oven under a broiler. No. Instead, you'll want to buy this baby >>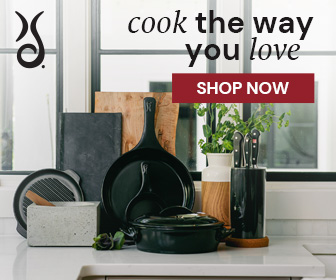 Here's how to make this Copycat Chick fil A Mac and Cheese Recipe
Ingredients
1 pound elbow macaroni
1/4 cup butter
1/4 cup all-purpose flour
2 cups water
1/2 cup nonfat dry milk powder
1 egg yolk 8 slices American cheese, torn or cut into small pieces
1-1/2 cups grated cheddar cheese, plus additional for topping
1/2 cup grated BellaVitano Gold cheese
1/4 cup grated Romano cheese
1/4 cup grated Parmesan cheese
1 teaspoon salt
1/8 teaspoon ground paprika
Pinch ground turmeric
Pinch ground annatto
Instructions In a large pot, bring salted water to a boil and add in the macaroni. Cook for 20 minutes (trust us on this)
Drain and empty into a large bowl or casserole dish; Add about half a tablespoon of oil and mix well (this will help to keep the noodles from sticking together!)
For the cheese sauce, in a large pot, melt butter over medium heat until it's a little bit bubbly and then add in the flour, stirring continuously for 3 minutes creating a roux In between stirring the flour and butter mixture, grab a small bowl and mix together the water and nonfat dry milk powder; slowly stir this into your roux mixture and bring to a simmer over low-medium heat and let heat for about 10 minutes, stirring occasionally
In another small bowl, add the egg yolk, half of the hot milk (just half for now), and whisk. Then add the second half of the hot milk and whisk until combined well and then add this to the roux
Turn heat down to low and start adding the cheeses in, stirring well until everything is blended together
Stir in the salt, paprika, turmeric, and annatto (these are really more for the coloring than the taste) Pour the sauce over the noodles and stir.
And then the fun part! Grab your food torch and lightly brown the top of the cheese (you don't have to do this all over - just in sporadic places to make it look like it was baked in the oven the whole time).
Check out these other Chick fil A copycat recipes too!
This Chick-Fil-A crispy chicken sandwich with homemade Chick-Fil-A sauce is the perfect copycat recipe of the classic sandwich we all love!
Do you have a favorite copycat Chick-fil-A recipe? Share it with us in the comments below!