If you love Paula Deen recipes, then bring the south to your mouth with this copycat Paula Deen southern hot crab dip cajun style recipe. Everyone will be raving about this appetizer and you'll be the life of the party!
I'm a Food Network junkie. It's the first thing I turn on every Saturday and Sunday mornings. Kind of like when I was a kid and turned on the Saturday morning cartoons... those were the best days weren't they?
But these days aren't too bad, either. I look forward to catching up on my cooking shows on the weekends (The Kitchen is my fave right now) and getting inspired to try new recipes from some of my favorite chefs!
If you are in charge of bringing the chips and dip to your next potluck or get together, you'll definitely want to make this Paula Deen southern hot crab dip recipe. You actually might want to make double this recipe because it's just that dang good, y'all!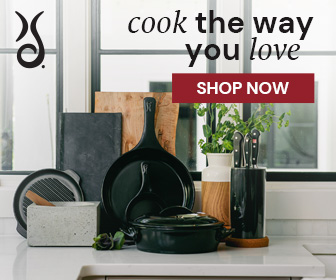 It's just like a spicy dip from the south should be made. And I like to sprinkle a little bit of Old Bay Seasoning on mine to give it a more cajun feel - of course you don't have to if you don't want.
Watch Paula Deen's cooking shows >>
For this recipe you'll need lemon or lime juice (preferably fresh), Worcestershire sauce, garlic, green onions, Parmesan cheese, mayo (full fat - this isn't a diet dip), pepper jack cheese, jumbo lump crab meat (the best part), dry mustard, salt and pepper, and of course, some of Paula Deen's very own hot sauce.
This recipe is enough for 4 people (it makes 4 cups).
Instructions:


If you like this Paula Deen Southern Hot Crab Dip, these check out these other Paula Deen recipes!

South of the Border Chicken
This Mexican chicken casserole is a hearty southern dish made with chicken, tomato, cheese and tortillas.

Grilled Cheese and Bacon Jalapeño Poppers
These cheese-stuffed, bacon-wrapped poppers are grilled, not battered and deep-fried.

Gluten Free Ham Quiche
This ham quiche has a hash brown crust. It also has cheddar and mozzarella along with scallions to boost its flavor. Enjoy this quiche for brunch or breakfast anytime.

Southern Baked Beans
A hearty bean side dish with bacon. You can't have real southern baked beans without bacon y'all!

Cheeseburger Pizza
No bun required! This easy cheeseburger pizza recipe from Paula Deen is perfect for kid-friendly family suppers. Ingredients include refrigerated pizza dough, lean ground beef and shredded mozzarella.

Heirloom Tomato Pie
Paula Deen's Heirloom Tomato Pie recipe is a wonderful summer recipe that hightlights fresh tomatoes in a great tomato pie.

Zucchini and Red Onion Sauté
Add a little tomato sauce to this veggie sauté for a flavorful side or main dish!

Truffle Pie
A cool and creamy chocolate dessert that's easy to make!

Scallop Burger Sliders with a Cilantro-Lime Mayo
These mini burgers are perfect for entertaining.

Squash and Zucchini Cakes
This easy parmesan, squash and zucchini cake recipe from Paula Deen is a vegetarian side perfect for family supper.

Mini Cheeseburger Puffs
These little cheeseburgers wrapped in flaky puff pastry are a great appetizer or snack.

Chocolate-Cherry Chiffon Pie
Chocolate-Cherry Chiffon Pie is a super quick dessert that is sure to please!

If you have a favorite Paula Deen recipe be sure to share it in the comments!